Bio
I am an independent curator currently living in Italy. I gained education at De Appel, Amsterdam; CAMPO12, Fondazione Sandretto Re Rebaudengo, Torino; graduated in Visual Arts and Theatre at IUAV, Venezia and pursued curatorial training at Artists Space, New York.

In my independent practice I develop research-based exhibitions and public programmes, often engaging in long-term collective projects with a hybrid form. My research is rooted in the attempt to initiate shared practices of knowledge production, articulate bodies of research and activate learning processes, expanding and experimenting with the traditional format of object-based exhibitions. My work as cultural producer ultimately aims at establishing cross-disciplinary dialogues that can be relevant to collectively shape the conditions of the contemporary, since I am firmly convinced that cultural institutions can develop the platforms in which it is possible to embody, historically and politically, these conditions. I see curatorial practice as an expanded field with porous boundaries, through which we can aim at transforming contemporary protocols of consumption in situated practices of autonomy.

My recent projects include: Get Rid of Yourself (Ancora Ancora Ancora), Fondazione Baruchello, Rome (2019); Abstract Sex. We don't have any clothes, only equipment with Guido Costa for Artissima, Torino (2019); Abracadabra, 6th International Biennale for Young Art, Moscow (2018); Why Is Everybody Being So Nice?, De Appel and Stedelijk Museum, Amsterdam (2017); Good Luck, See You After the Revolution with Mira Asriningtyas and Shona Mei Findaly at Uva, Amsterdam (2017); Dear Betty: Run Fast, Bite Hard!, GAMeC, Bergamo (2016). In 2018 I founded the performative and educational platform The School of the End of Time with artists Ambra Pittoni and Paul-Flavien Enriquez-Sarano and in 2015 I co-founded CLOG, a research-driven space with a focus on contemporary art and culture, autonomous education experiments and self-production projects. Since 2017 I am a registered journalist, and my writings appeared in specialised magazines (such as Flashart Italia, Not – NERO on Theory, L'Officiel Art), artists books, and museum publications. I frequently embark in editorial projects, amongst which recently The New Work Times, commissioned by Maurizio Cattelan for the exhibition The Artist is Present, YUZ Museum, Shanghai.
Since 2018 I am responsible of the Young Curators Residency Programme by Fondazione Sandretto Re Rebaudengo, acting as a tutor and mediator for a selected number of international curators coming from prominent curatorial programmes worldwide and aiming to research the Italian art system. Since 2018 I am the curatorial consultant for the New Entries section for emerging galleries at Artissima, Internazionale d'Arte Contemporanea, Torino. I previously worked as assistant curator for the exhibition Tutttovero by Francesco Bonami, Castello di Rivoli and GAM, Torino (2015); assistant curator for the exhibition Shit and Die by Maurizio Cattelan, Myriam Ben Salah and Marta Papini (2014); collaborated with TOILETPAPER Magazine and Le Dictateur, Milano.

Download CV (last updated June 2019)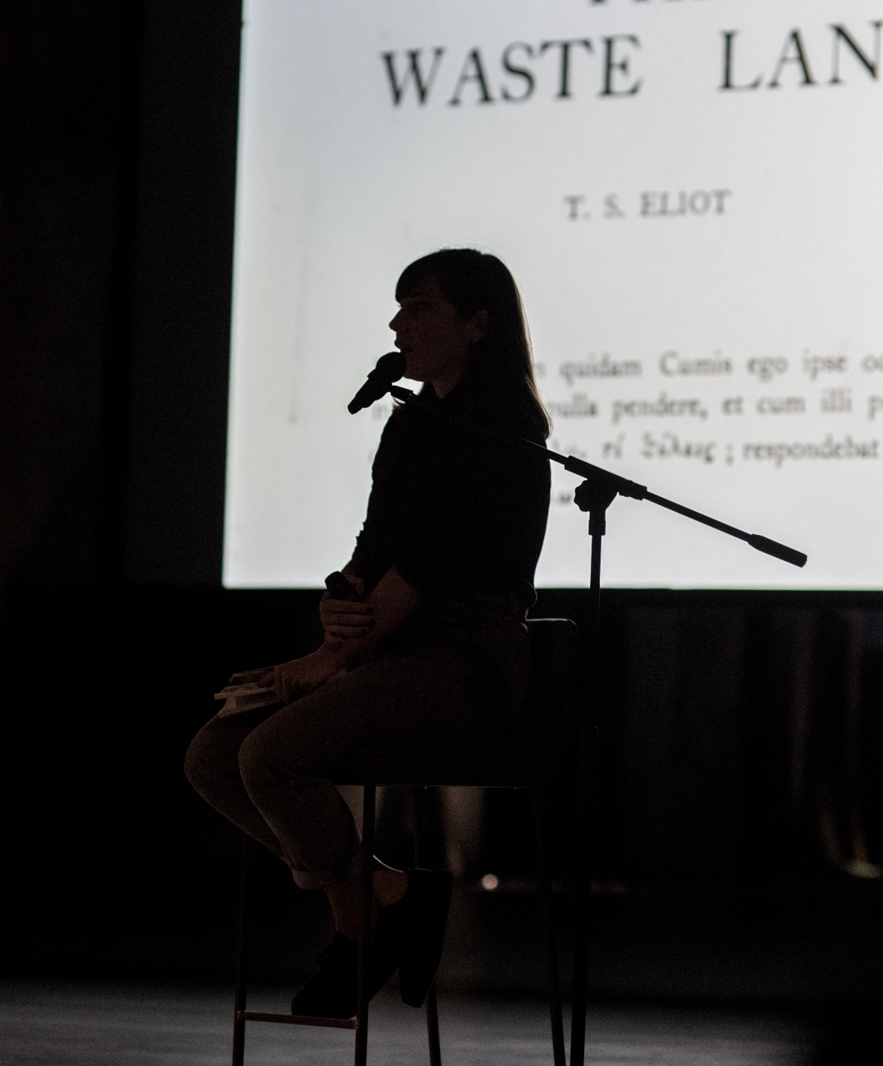 ph. Domenico Conte